Facilitating and Developing Peer, Group, Team and Organizational Coaching Programs (Virtual or In-Person)
Successful Coaching Program Development Since 1995
"They gave us everything we needed to build a successful peer coaching program,
including printed materials, training and targeted mentoring."
— Julia Fabris McBride, Certified Coach PCC,
Director of Faculty and Coach Development, Kansas Leadership Center
Who | Why | How | What | Instructors | When & How Much | Why Us? | Contact Us
Group, Team and Peer Coaching Programs Are Increasing Trends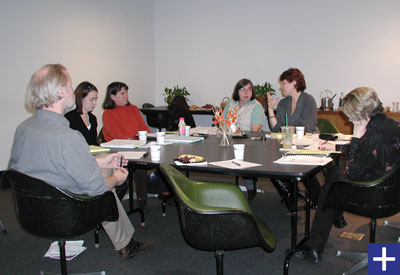 Peer, group and team coaching programs are used much more often now -- and for many reasons, including increased impact and cost-effectiveness. They quickly leverage the untapped wisdom, support and networking among clients, employees and peers.
However, one design or format does not fit all applications. This virtual, interactive workshop equips you to design, develop, market, facilitate and evaluate high-quality group, team and peer coaching programs for up to 10 different applications.
Since 1995, we have trained 1000s of practitioners who have successfully developed, coached and facilitated in programs around the world, including in North and South America, Europe, Middle East, Africa, Australia, China, Japan and India. We have also helped 100s of companies around the world to successfully develop internal coaching programs to augment other development programs in the workplace.
NOTE: We do not confine you to a particular and proprietary model of coaching. Our training is adaptable to any model.
Diverse Audiences for this Workshop
This virtual workshop is ideal for highly motivated:
Coaches and facilitators wanting to expand their impact, toolbox, markets and revenue
Human development practitioners who want to help their clients to help each other with problem solving, networking and support
Leaders wanting more engaged and innovative teams, and a stronger coaching culture in their organizations
Learning and development professionals wanting to integrate peer coaching into their internal development programs
Change agents wanting accessible and scalable means to guide and support change across organizations
"Facilitating Group Coaching was a wonderful experience! The program offers many benefits,
including practical and immediately applicable techniques for group coaching in a variety of settings.
The cohort experience was extremely rich; the opportunity to engage in dialogue and facilitation practice with individuals from diverse backgrounds was most valuable!"
— Lillian LeBlanc, Certified Coach PCC
Many Benefits to Your Clients, Employees and Peers
Whether you are a leader in an organization, a learning and development professional or a coach wanting to expand your toolbox, the people that you serve will benefit from your participation in this workshop, as they:
Quickly spread core coaching skills, because more people can get coached in a group; thereby, more quickly cultivating a coaching culture
Spread more low-cost, core coaching skills, because participants can use core coaching skills to coach each other, rather than paying for one-on-one coaching sessions
Transfer results of coaching into the workplace, because the nature of group coaching is similar to the nature of teams in the workplace
Accomplish more prompt actions and results in the workplace, as group members and peers share support and accountabilities to take those actions
Decrease the silos and isolation that are so common in today's organizations
Cultivate learning organizations, where employees are regularly engaged in deep reflection, learning, problem solving and sharing

"The peer coaching experience … has huge value for the participants and our company;
in the first year, the program's evaluation score was 98%."
— Karan Rhodes, Global Program Manager,
Leadership Development, Microsoft Corporation
Many Benefits to You From This Virtual Workshop
Plan, develop, market, implement and evaluate a high-quality coaching program
Be equipped to fully develop a program for up to any of 10 different applications of coaching programs
Enhance your facilitation and coaching skills, as you experience coaching sessions among diverse employees, peers and group members
Enhance your credibility among clients, employees and colleagues, as you acquire a variety of approaches to facilitating and coaching
Boost the impact of your skills and services, as you share your coaching and facilitation expertise and results with more employees and clients
Integrate one-on-one coaching with group and peer coaching programs
Expand your toolbox of services as a professional coach; thereby, expanding your markets of potential clients
Increase your revenue as a professional coach by adding services and clients to your coaching business
Gain access to a vast range of guidelines, templates and tools as needed for planning, developing, facilitating, marketing and evaluating coaching programs
Have the option of joining a coaching group among other learners from this workshop
Powerful Methods for Your Learning
The workshop includes three to five participants in one cohort group to allow extensive time for individual attention, practice and feedback in the workshop. All modules are facilitated by an instructor with extensive experience in virtually training coaching, facilitating and program development. The virtual workshop includes five modules with each module including:
One to two hours of self-paced pre-reading and /or videos to gain highly practical guidelines, templates and tools
Three hours of interactive learning with a short break included
Focused, practical training from faculty with plenty of time for Q&A
A practice session with real-time feedback from faculty and fellow learners
You also get three months of follow-on support via email and phone, providing on-demand answers to your questions as well as materials as you need them. Throughout the workshop, we acquaint you with a broad range of practical guidelines and tools from our extensive list of tools, and then help you to apply them when you need them -- just-in-time learning.
You are in a learning relationship during the entire workshop, not just during the workshop's sessions. You exchange ongoing questions, answers, feedback and resources with faculty and fellow cohort members during the entire workshop, including between modules and during the follow-on support.
"I loved the workshop. It was both beneficial and practical and gave me both the tools and the confidence
to do peer coaching ... They took care to ensure everyone felt supported and encouraged.
They were also generous about checking in between sessions with additional materials or advice.
It was a very worthwhile experience!"
— Diane Kresh, Certified Leadership Coach ACC
Typical Topics (These Can Be Customized to Your Needs)
Interactive Module One -- Foundations of Group Coaching
Principles, practices and priorities in powerful coaching programs
Different formats and applications of coaching programs
How to prepare, participate and learn from peer, group and team coaching
Critical success factors in coaching processes
Many benefits to learning and development professionals, whether independent or in organizations
Experience various coaching formats, processes and tools

Interactive Module Two -- Facilitating Your Coaching Groups
Roles, goals and tasks for high-quality facilitation
Different designs, formats and styles of facilitation in group coaching
Staying grounded and centered when facilitating in your groups
Practical methods and tools for facilitation in group coaching
Pitfalls and challenges in facilitation and how you can avoid them
Practice facilitating a group coaching format, using new facilitation tools

Interactive Module Three -- General Guidelines for Designing and Developing Coaching Programs
Conditions for success in group coaching programs: outcomes, applications, formats, technologies, groups, members and methods
Creating a climate for commitment, collaboration and learning among members
Overview of possible applications for your program, and selecting an application for your first program
Design principles and best practices for customizing your program for a given application
Practice facilitating a group coaching format

Interactive Module Four -- Designing Your Coaching Program
Identify each of the best markets for your coaching program services, as independent consultant or internal program manager
Clarify the best outcomes and applications to meet the needs of each segment
Identify the best promotions tools to appeal to the interests and access of each segment
Specify how you will train coaches and program personnel (and, depending on the design of your services) to coach others, as well
Specify how evaluations will be done, including about the group process, meetings, facilitation and individual results
Practice facilitating a group coaching format

Interactive Module Five -- Follow-On Faculty and Peer Support
Faculty and participants share coaching, advice and resources to support each participant's planning, development, implementation and evaluation of their group coaching programs.
"Carter provided me with mentoring, tools and customization assistance
so I could facilitate and deliver quality programs."
— Pam Solberg-Tapper, MHSA, Certified Coach PCC, Coach for Success
Experienced Virtual Workshop Instructors
Our instructors have trained group coaching facilitators in all types of organizations. Our instructors have decades of experience, not only in coaching and facilitating, but in leadership development and in organizational development and change -- we understand the broader context within which peer, group and team coaching can occur.
Carter McNamara, MBA, PhD, of Authenticity Consulting, LLC, is recognized as one of the thought leaders in customizing coaching programs for a wide variety of outcomes and applications.
Chuck Appleby, PhD, of Appleby & Associates, is a master Action Learning coach and group coaching facilitator with extensive experience in planning and developing group programs.
We have numerous trained facilitators and certified coaches who also are available for instruction and support. See our Associates.
Certificate of Completion and CCEs
Certificate in Group Coaching Facilitation
Each participant receives a Certificate of Completion from Action Learning Source upon successfully completing the workshop.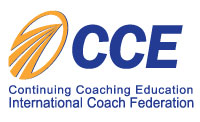 ICF Approved Continuing Coach Education Credits Since 2014 (14.3 CCEs)
George Mason University Approved Continuing Education Units (CEUs)
1.2 CEUs are provided through George Mason University.

"Great training for coaches and also great practice for coaches and non-coaches alike!"
— Charles Jones, B.S.F.S, M.A., Certified Coach PCC, WIAL Certified Action Learning Coach
Workshop Scheduling, Fee and Registration
Virtual Workshops
| | | | |
| --- | --- | --- | --- |
| Day of Week | Time of Day | Session Dates | To Enroll |
| Tuesdays | 9am - noon CDT | Start date is coordinated to match cohort members' schedules | |
NOTES:
1. We are currently scheduling a new cohort, and will set its scheduling so that all of its members can attend.
2. In any cohort, you can make up a session if you need to miss one because of your scheduling.
The total fee is $850 USD for the virtual workshop, including materials and three months of follow-on support. Payment is made during the registration process, via major credit card. Please see our policies about cancellations and refunds. We accept major credit cards, debit cards or bank account via PayPal.
Face-to-Face Workshops
We can arrange a face-to-face version of this workshop, and customize it to your nature and needs.
Contact Us
For inquiries, please contact us.
We do not confine our learners to any one specific coaching model
We can accommodate any model of coaching
We started group/team coaching in 1995
Numerous readily accessible instructors
Highly affordable -- 15 hours of interactive time with instructors
Three months of prompt, follow-on support
Individualized feedback to your group/team coaching plan
Extensive and diverse range of clients
Numerous graduates to share their experiences
Experts in business and organizational development
Here's more reasons
"It was a pleasure working with you throughout this program. I found the content extremely valuable —
hats off to you, Carter. I really appreciated your willingness to adapt in order to meet the needs of this specific group. I also received great value from the wisdom and experience of the entire cohort.
Wow, I was impressed!"
— Diane Hamilton, PCC, SHRM-SCP

"I got everything I wanted and more from Action Learning Source's 'Facilitating Group Coaching'.
The course is taught by experienced and knowledgeable experts who provide you with the tools you need to effectively design, facilitate, train, participate in, and lead group coaching programs. Learning is highly experiential and is supported by detailed reference materials which are invaluable. I highly recommend this course to coaches who want to expand their coaching practices as well as Organization Development consultants who want to influence culture change in organizations."
— Lois Pfeiffer, Certified Coach ICF, Coaches Training Institute,
International Coach Federation and Strozzi Institute
"... generously shared his insights, expertise, and materials to help me design a virtual peer coaching program that was later funded by the Bill & Melinda Gates Foundation."
— Pam Toal, Certified Coach, Baraka Institute
"It was a great course! Thank you Carter and Teri and Chuck. I am amazed at the skill, talent,
support and compassion that we experienced from each other."
— Barbara Pellegrino, DSWA Accredited Coach, Certified Life Coach iPEC, PCC and ICF Mentor Coach

"When we are peer coaching, we send two strong signals that enable us to trust others and open up with them. One is candour and the other is caring. Together these two signals - when in combination - communicate the highest level of trust known to man. We feel comfortable, safe, and trusting of the person and their intentions - a powerful combination for enhancing our relationships at work and at home."
— Judith E. Glaser, CreatingWE Institute